When your girlfriend cheats on you, you quit your job to hang around in your underwear, and your friends won't leave you alone, what do you do? For Neal, it means partaking in his friends' ultimate plan to meet new women. By taking advantage of women who have placed "missed connection" ads on the internet, Neal is able to swoop in and "save" the lonely girls. But when he meets Jane, he more than meets his match in deception.
Missed Conenctions will be opening up the film festival on Thursday, Oct 4 at the State Theatre. Before the film, join us at the Pere Marquette Depot (on Adams between 4th and 5th) for our Opening Night Party. From 5-8 there will be music, food, drinks, filmmakers, and fun. A ticket for the party is $6, a ticket for the film is $6, or buy a combined ticket for $10.
Missed Connections will also play on Saturday at the State Theatre. It is directed by Eric Kissack, produced by Lisa Rudin, and written by Kenny Stevenson.  This comedy film, starring Kenny Stevenson, Dorien Davies, and Shane Elliot, was actually written for the cast who have been performing together on the biggest comedy stages in Los Angeles (The Groundlings, Upright Citizens Brigade).
Kissack, Rudin, Stevenson, and Davies are all scheduled to attend the festival.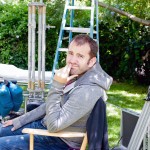 Kissack (director) has a lot of experience editing films in Los Angeles; these films include Role Models, Bruno, Cedar Rapids, A Very Harold and Kumar Christmas, and The Dictator. Missed Connections is his debut at directing.
Originally from Minnesota, Rudin (producer) has lived in LA for seven years first working in news and political media and then transitioning into comedy, working for Bill Maher at Real Time.  She was a producer for Religulous where she met director Larry Charles and started working with him Curb Your Enthusiasm, Bruno, and The Dictator.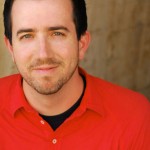 Stevenson (writer and actor) has ten years of experience writing and performing sketch comedy for Groundlings Sunday Company, "Fries on the Side," "Local Heroes," and currently, the Upright Citizen's Brigade theatre. Missed Connections is his first screenplay to be produced; it earned him the "Indie Spirit Story Line Award" at the Boston International Film Festival. As an actor he has appeared NBC's "Parks and Recreation" and FOX's "In the Flow with Affion Crockett."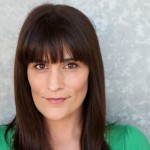 Davies (actress) attended Mount Holyoke College and studied improve and sketch comedy at the Groundlings Theatre, where she met many of the cast and crew. In the past she has appeared in the film Playback with Stevenson and Christian Slater, several pilots of shows, and many commercials. Her voice will be in an animated feature called "Bunyan and Babe" with John Goodman and Kelsey Grammar. She is also currently a cast member and puppeteer in Jim Henson Company's off-Broadway show "Stuffed and Unstrung."
Buy tickets for Hell's Half Mile – Opening Night Party
Buy tickets for Hell's Half Mile Opening Night Film – Missed Connections
Buy tickets for Hell's Half Mile – Opening Night Party and Film