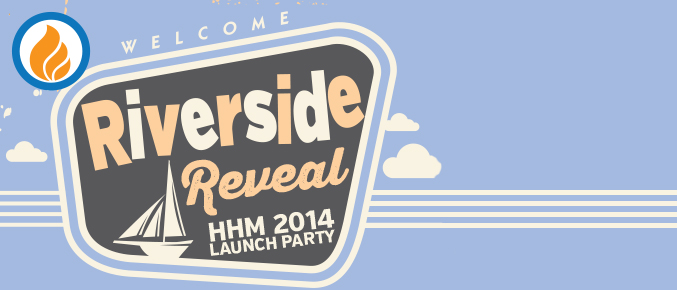 It's almost that time: the time for the big reveal. Be the first to hear about the films and bands we are bringing in for HHM 9. Two years ago, we revealed it on a river cruise; last year we partied on a rooftop in downtown Bay City; and this year we're excited to present the schedule to you during a summer evening on the riverside, at the Saginaw Bay Yacht Club on Thursday, August 21 from 7pm to 10 pm.
On the patio and lawn of the club, we'll enjoy a music preview of the bands coming to Bay City this year, spun by DJ Snakes. And you'll get the first look at the programmers' selections for this year's films! Enjoy drinks and lawn games and get pumped up for this year's fest!
Your ticket includes a complimentary drink, light snacks, a free film voucher and bragging rights that you're in the know about what'll be coming this year. Tickets are $25 until August 20 and are $30 on the day of the event. Or to get a ticket for only $20, sign up for our Hellion membership and get other great pass and ticket benefits such as the lowest-discount price on our festival all-access passes.
Purchase tickets at Populace Café (1003 Washington Ave, Bay City) or online at BrownPaperTickets.com.
Saginaw Bay Yacht Club is located at 2313 Weadock Hwy, Essexville, MI 48732. For more information about the club and for directions, visit their website.