---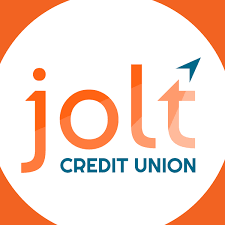 Hellion Film Club

/

Virtual Cinema
---
---
We know our Hellions are hungry for some great independent cinema so we're gathering some fresh films for your at-home viewing pleasure. Each ticket purchased helps the Hell's Half Mile Film & Music Festival to continue providing great independent film. Thank you for your support!
---
---
---
The film explores Georgia representative's, 60-plus years of social activism and legislative action on civil rights, voting rights, gun control, health care reform, and immigration.
"Good Trouble is the right film at the right time. About a truly righteous man."  - Eleanor Ringel Cater, Saporta Report
---
---
Once Were Brothers: Robbie Robertson and the Band
A confessional, cautionary, and occasionally humorous tale of Robbie Robertson's young life and the creation of one of the most enduring groups in the history of popular music, The Band.
"Even at its most painful, the Band's story captures something golden, incendiary and wistfully beautiful - "so beautiful," Robertson reflects, "that it went up in flames." "- Ann Hornaday, Washington Post
---
---
Peg Dahl (Zoey Deutch) has never run with the Buffalo pack. As a young girl obsessed with making enough cash to get out of her blue collar existence, she's betting on her sharp mind--and even sharper mouth--to get her into an Ivy League university. But when an acceptance letter to the school of her dreams arrives, she quickly realizes the impossibility of paying tuition. One scalping scheme, stint in prison, and chance phone conversation with a debt collector later changes everything. Director Tanya Wexler returns with a raucous comedy starring Judy Greer, Jai Courtney, Jermaine Fowler and Deutch (in a go-for-broke performance) that tracks one woman finding her calling in an ethically debatable industry. As much of an ode to the city of Buffalo, New York as it is to the millions of Americans struggling with a seemingly dead-end economic existence, Buffaloed wrings hearty laughs out of a particularly timely and honest reality.
"In 2017, Zoey Deutch managed to carry Flower, a brisk but slight comedy about an exuberant young hustler with Daddy issues. She does it again in Buffaloed, in which she plays pretty much the same character, but confronts a different social evil."-
Mark Jenkins, NPR
---
A new film added each week!