---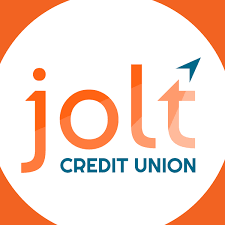 Hellion Film Club

/

Virtual Cinema
---
---
We know our Hellions are hungry for some great independent cinema so we're gathering some fresh films for your at-home viewing pleasure. Each ticket purchased helps the Hell's Half Mile Film & Music Festival to continue providing great independent film. Thank you for your support!
---
---
---
Jules Willcox (Netflix's Bloodline) stars in ALONE as Jessica, a grief-stricken widow who flees the city in an attempt to cope with the loss of her husband.  When Jessica is kidnapped by a mysterious man and locked in a cabin in the Pacific Northwest, she escapes into the wilderness and is pursued by her captor. The key cast includes Marc Menchaca (Ozark, The Outsider) and Anthony Heald (The Silence of the Lambs). 
"A tense, muscular suspense exercise."  - Dennis Harvey, Variety
---
---
Amulet, written and directed by Romola Garai, explores the story of Tomaz, an ex soldier from an unnamed foreign conflict, living in strained circumstances in London. Haunted by his past, he is offered a place to stay in a decaying, claustrophobic house, inhabited by an enigmatic young woman and her dying mother. As he starts to fall for his new companion, Tomaz cannot ignore his suspicion that something insidious might also be living alongside them.
Immediately following AMULET there will be a pre-recorded discussion between filmmaker Romola Garai and The Future of Film is Female's Caryn Coleman. This conversation is exclusive to virtual cinema and in-theater engagements.
"Amulet is more than the sum of its visual frights. Garai sets you up to expect one kind of movie, but she's made something else entirely..."- Justin Chang, NPR
---
---
Shannon Hoon, lead singer of the rock band Blind Melon, filmed himself from 1990-95 with a Hi8 video camera, recording up until a few hours before his sudden death at the age of 28. His camera was a diary and his closest confidant. In the hundreds of hours of footage, Hoon meticulously documented his life – his family, his creative process, his television, his band's rise to fame and his struggle with addiction. He filmed his daughter's birth, and archived the politics and culture of the 90's, an era right before the internet changed the world. Created with his own footage, voice and music, this intimate autobiography is a prescient exploration of experience and memory in the age of video. It is also Shannon Hoon's last work, completed 23 years after his death.
"It perfectly captures what it means to be a young man, hurtling through life, balancing on that high wire between folly and adulthood."-  Benjamin H. Smith, Decider
---